Owner and Director at SR&A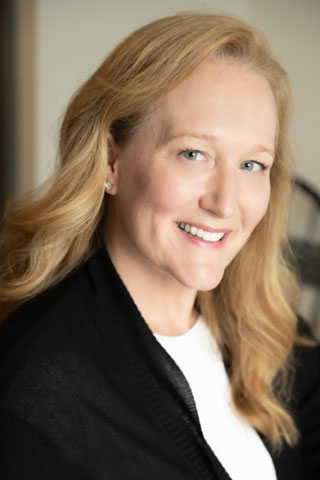 Shelby Riley graduated with a master's degree in marriage and family therapy from Virginia Polytechnic Institute and State University and is a licensed marriage and family therapist in the state of Pennsylvania. She has been practicing for over twenty years and worked in shelters, group homes, psychiatric hospitals, residential treatment facilities and outpatient practices before opening a private practice in San Diego, CA in 2003. After moving to Chester County, PA in 2005, she opened a private practice in 2006 and added associates in 2011. She specializes in couple therapy and sand tray and play therapy with children and adolescents. She also offers EMDR. In addition to therapy, Shelby also provides clinical supervision and professional practice building coaching to other therapists across the U.S.
Shelby has been very active in professional leadership, serving on the board of the Pennsylvania Association for Marriage and Family Therapy (a state division of the American Association for Marriage and Family Therapy) from 2006-2017, and has presented for years at AAMFT's annual conferences and leadership conferences on clinical skill-building and business aspects of building thriving therapy practices. She received the AAMFT Divisional Contribution Award in 2017 for the exceptional work and service she rendered to the Pennsylvania Division. She is currently serving on the AAMFT Component Evaluation Committee for a three-year term.
Shelby has been interviewed for The Washington Post, Health Magazine, KidsHealth Magazine, Parents Express Magazine, MainLine Today, and Philadelphia Family as a specialist in family and relationship issues and by Psychotherapy Financial for expert practice-building techniques. She had a monthly expert column on ChesterCountyMoms.com for many years and still contributes to other family oriented websites. She is the author of two therapy oriented books: Five Secrets to Better Communication, and Assignments for Couples, a workbook to increase intimacy and relationship satisfaction. She has also written two novels and is represented by literary agent Chris Tomasino.
She currently offers daytime and evening appointments. When she's not at the office, she enjoys spending time with her husband and son, preferably at the beach, kayaking, biking and taking long walks on the shore, no matter what time of year.
Contact Shelby Riley:
610-883-3333
[email protected]
More from Shelby Riley
Along with her books and contributions to family and mental-health-oriented websites, Shelby is a nationally recognized speaker. To find out more about her writing and speaking, or to hire her to speak at your next event, see the following pages…