Getting Started
To get started, please contact the SR&A intake coordinator, Heather Wyatte, at 484-985-2344 or [email protected] to set up your first appointment. If you get our voicemail, simply leave a confidential message with your name, phone number and a good time to call you back, and Heather will return your call within 24 hours. Don't worry if you don't know exactly how to put into words what you hope to do in therapy. You and your therapist can figure that out together.
If you are hesitant about starting therapy, please feel free to request a complimentary 20 minute consultation where you can meet with any of the therapists, see if they might be a good fit, and decide if now is a good time for you to start therapy.
Trusting a new person to hear your struggles can be a scary process. We will do our best to make therapy worthwhile. Give us a call and let's talk about how we might help.
What to Expect From Therapy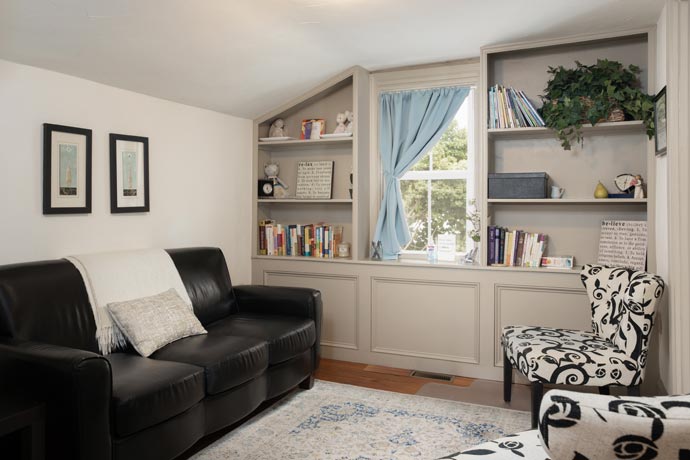 The first few sessions will be spent getting to know you. Before the first session, you will fill out a few standard forms found on our website. These forms will not only provide you information about our services and clarify confidentiality, but they will also be a chance for you to give your therapist some important information to better help us serve you.
During the first few sessions your therapist will get a better understanding of who you are, what you would like to change, how you best resolve problems, and together you will identify clear goals for therapy and a plan for achieving those goals. (Parents: if you are bringing your child in for therapy, plan to be in the room for the child's entire first session; kids are more comfortable having you there for their first session).
When we work with couples, it sometimes helps to see each person individually, so we will typically spend 10-15 minutes with each partner separately during one of the first few sessions. We will then decide together if some individual time with each partner would be helpful during the course of couple therapy.
Most people find that when starting therapy, weekly sessions are the most helpful. Some people find they need more, and come twice a week. Some people find they do well coming every other week. We will tailor your sessions to your individual needs.
The middle stage of therapy is where a lot of the work happens. We assign homework almost every week (don't worry–I promise it's not too hard!) It's important to focus on your goals during the week and homework gives you a chance to put change into practice. Sometimes during this phase you will be excited about therapy and really look forward to coming. Sometimes it will be hard and you might dread coming because you know you have to deal with uncomfortable topics or feelings. We will do our best to make therapy a worthwhile process, so that any discomfort you feel is only for the gain of healthy change.
The final stage of therapy is when you find you are ready to stop coming. This is usually a very happy and somewhat scary time. We will work together to end therapy in the way that suits you best. Usually people like to go from weekly sessions to every other week, to monthly check-ins. Whatever you choose, we will make sure you are prepared to stop coming and we hope you know you can always come back if you like.
Some people come in for two or three sessions and feel they have a better hold on whatever brought them in. Some people come to therapy for a very long time. Whatever the problem, know that you can take as much or as little time as you need. We will be realistic with you about what we can accomplish, but the time is yours, and you are the person who knows you best.
If you have any questions about what to expect from therapy, please feel free to call our intake coordinator, Heather Wyatte, at 484-985-2344 or e-mail her at [email protected].